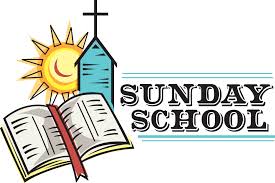 I am thrilled to announce that St. John's will be commencing a Sunday School starting Dec. 2nd, which is the first Sunday of Advent!  It will begin at 10 a.m. , followed by our 10:30 service.  This is a wonderful opportunity for children to gather together to learn about the Good News that Jesus gives us.  There will be a time of prayer, singing, teaching, and other activities.  Parents with children under 5 years of age are encouraged to participate with them so that they may continue the teaching throughout the week.
If you have any questions or would like to help in this important and vital ministry, please contact Rev. Elizabeth either at the office (410) 592-8570 or email her at [email protected].
Let us continue to pray for this ministry and for the children who will be participating.